Sabra BBQ dd 12/07/2009 (19.08.2009 )
The nineth Belgian Sabra BBQ.
De negende Belgische Sabra meeting- BBQ.
At Jacques' place, in Aarschot.
For some time already Jacques wanted to add a small tour to the Sabra BBQ. Good idea but less time to prepare the BBQ, and thus: more work for the organiser. By coincidence there was a vintage car rally in Aarschot the same day, by the Aarschot Rotary club; so we subscribed.
Pity I didn't take pictures of the rally, the official photographer was absent.
Two Sabras at the mobile MOT:


Gerard still has cooling problems.
Jacques' GT is almost ready: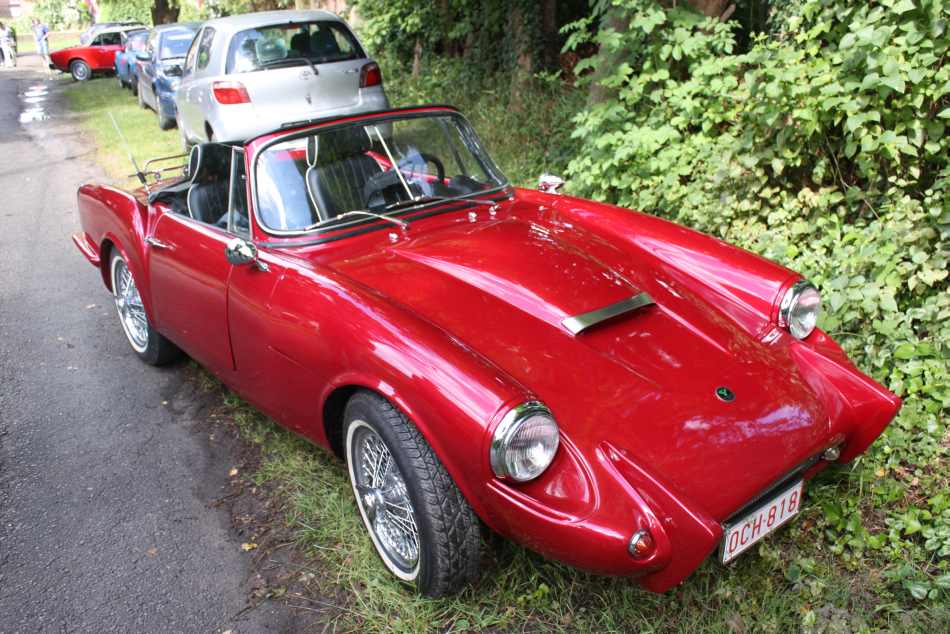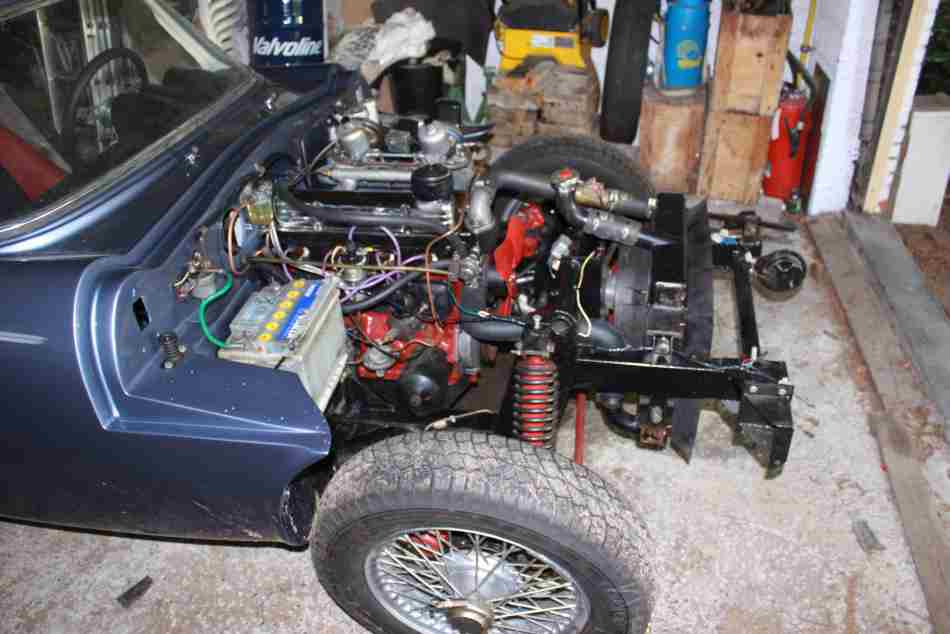 As usual